Selected Projects
Education
The Project for Strengthening Education for Children with Special Needs through Inclusive Education Approach in Sri Lanka (Client: JICA)
The Government of Sri Lanka (GoSL) enacted the National Policy on Disability in 2003, which has promoted equal participation and inclusion in the society, including access to education. Following the same trajectory, the Ministry of Education has made efforts to improve access to education of children with special needs (SEN (Special educational needs) Children) through its Sector Development Framework and Programmes. Consequently, Sri Lanka's achievement in securing an inclusive educational environment of SEN Children has been commendable.
Special Education Units have been placed at regular schools to enhance learning of SEN Children for future inclusion in regular classes. Many children with severe disabilities, however, still have limited access to schools. Some of those who are out of school are taken care of at welfare facilities. To attain equitable education for all, it is required to accept those SEN Children and the children at special education units in regular classes. Therefore, the capacity of schools and teachers to provide them with quality education should be enhanced.
Under such circumstances, the Project seeks a feasible inclusive education approach in line with the Sri Lankan context by establishing a functional system for promoting enrollment of SEN Children as well as developing the capacity of teachers. Materials and guidelines developed and good practices collected during the Project are stored in a database for a referral to disseminate the inclusive education approach all over the country. For this purpose, Colombo district in Western Province and Kurunegala district in North Western Province are targeted.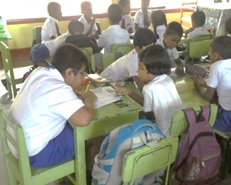 ---
International Comparative Study on International Education for the Global Age, Phase II, Year 2 International Study (Client: JICA)
Project for Gender Responsive Actions to Ensure Retention through Community Engagement and School Practices (GRACE), Pakistan (Client: JICA)
Project for Strengthening Practice of Inclusive Education in Preschool Education, Uzbekistan (Client: JICA)
The Project for Enhancement and Dissemination of Tokkatsu Models, Egypt (Client: JICA)
Project for Improving Quality of Mathematics and Science Education in Palestine (PIQMAS) – Core Activity Implementation Phase (Client: JICA)
Study on Equity and Quality Improvement in Education in Senegal (Client: JICA)
JICA Study of International Cooperation in Education for the Post-COVID Era (Client: JICA)
Project for Improving Learning Outcomes through Community Participation for Sustainable School for All (COMPASS) (Ghana) (Client: JICA)
Project for Curriculum Reform at Primary Level of Basic Education in Myanmar (Client: JICA)
Support to Viet Nam Academy of Social Sciences (Client: ADB)
Health
Project for the Prevention and Control of Non-communicable Diseases in Tamil Nadu, India (Client: JICA)
Tamil Nadu is the most urbanized state in India, with approximately 8.64 million people (according to the 2011 census) considered poor, living in slum areas. Strengthening access to public healthcare services for the growing urban population is an urgent issue. The incidence of cancer and diabetes in Tamil Nadu is higher than the national average. Therefore, there is a growing need for measures to improve NCDs (Non Communicable Diseases) prevention and control, including early detection and treatment. In light of the above, the "Tamil Nadu Urban Health Care Project," a yen loan project, is being implemented to improve the quality of the urban health care system, mainly through the development of secondary and tertiary health care facilities.
At the same time, in addition to the support provided by the above-mentioned yen loans, there is also a need to strengthen administrative management capacity to address NCDs and to strengthen the clinical capacity of medical practitioners due to the increasingly advanced medical care. Under these circumstances, this Project focuses on cancer among NCDs and aims to strengthen the administrative management capacity and the clinical capacity of medical personnel. Specifically, the Project focuses on early detection and continuous care of cancer and aims to improve the quality of cancer screening programs, strengthen the practices of early cancer diagnosis, and improve clinical skills and practices for cancer diagnosis and treatment in close collaboration with relevant government officials and medical experts at the state and district level. In addition, the Project will also support the promotion of awareness-raising among community people, as it is reported that their health-seeking behavior for cancer-related services is poor due to the low level of knowledge as well as a strong sense of fear and stigma against cancer.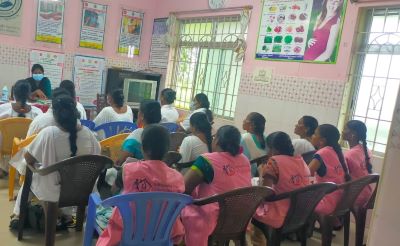 ---
Rural Health Development through Strengthening Basic Health Services, Myanmar (Client: JICA)
Study on Project for Upgrading Quality of Health Services of Selected Provincial Hospitals in the Kingdom of Cambodia (Client: JICA)
The Project to Promote Hospital Digitalization in Image Diagnosis in Cuba (Client: JICA)
Consulting and Technical Assistance Mission on Universal Health Coverage for the African Region (Cote d'Ivoire and Senegal) (Client: JICA)
Project on Health Financing Management at District Level, South Africa (Client: JICA)
Study on IFNA (Initiative for Food and Nutrition Security in Africa) (Client: JICA)
Study on Facilitation for ICSA and Training Course of IFNA (Client: JICA)
Study on Universal Health Coverage in Myanmar (Client: JICA)
Study on Health Sector Policies to Promote Universal Health Coverage (UHC) for Women, Children and the Poor in Côte d'Ivoire (Client: JICA)
Preliminary feasibility survey on the LOMT International Hospital development in Viet Nam (Client: JICA)
Project for Strengthening the Capacity to Plan and Implement Digital Health Project (Client: JICA)
Study on Health Sector in Nepal (Client: JICA)
Social Security
Support for Social Security Global Promotion (Client: A major private company)
Enhancing ADB's Support for Social Protection to Achieve the Sustainable Development Goals – Social Protection Officer (Client: ADB)