Selected Projects
Tourism
The Project for Sustainable Development of the Cultural Landscape of the Upper Utcubamba Valley in the Republic of Peru (Phase 1 and 2) (Client: JICA)
Peru has a large number of heritages of Andean civilizations and the Spanish colonial period country-wide, and the tourism industry based on those rich cultural and natural resources is one of the precious means to acquire foreign currencies. On the other hand, in order to utilize nationally-designated cultural heritages for tourism purpose, the following matters are required: 1) Approval of a utilization and management plan from the Ministry of Culture (MINCU), 2) Conservation of the nationally-designated cultural heritage(s) in coordination with MINCETUR, 3) Maintenance and utilization of cultural heritage through making arrangements with the regional government where the heritage locates. However, some tourism regions have been developed without proper consideration of cultural heritage conservation and landscape and attracted a huge number of tourists, which exceeds the acceptance capacity; this raises the concern on heritage conservation and landscape preservation. Based on the review of this kind of precedent, it is urgent to balance development based on regional governmental plan and conservation and sustainable utilization of cultural heritage and natural landscape in Peru.
Amazonas region, located in northern Peru, is one of the poorest regions but aiming tourism development utilizing various tourism resources such as heritages and nature as a means of poverty reduction. Upper Utcubamba Valley (UUV), the southern part of the region, has a great number of cultural landmarks and diverse traditional lifestyles and landscapes, including Kuelup ruins. Improvement of accessibility to the Kuelup ruins because of the completion of a ropeway (tele cabin) in March 2017 brought about a rapid increase in the number of tourists. While MINCU is proceeding processes to inscribe the landscape of UUV on the World Heritage List in the interest of conservation, the heritage site faces several issues, such as destruction, grave robbery, illegal dwelling, and land clearing for cultivation. As local tourism-related companies are less developed, tourism products and services are mal-provided. Hence, it is required to develop a sustainable tourism development model which manages both conservation and utilization of cultural and natural heritage and tourism business development so that UUV community people can be benefited.
Based on the above-mentioned background, JICA implemented "Support to Formulate the Plan on Inscription of Kuelap on the World Heritage List" from August 2013 to March 2014. Through the 2014 study, it was confirmed that tourism development using the Ecomuseum concept can be effective for balancing both cultural and natural heritage conservation and tourism development.
Considering above all, the Peruvian government requested support to the Japanese government regarding the establishment of a tourism development model using the Ecomuseum concept in UUV in July 2016, and JICA conducted detailed planning studies in July and November of 2017. Both sides repeatedly discussed the scope of a technical cooperation project and reached an agreement on the implementation of the project.
The expected outputs of the project include the following:
Output 1 Pilot tourism zones as cultural landscape based on "Ecomuseum concept" are developed by utilizing cultural and natural resources.
Output 2 A necessary set of rules, regulations, and implementation mechanism for creation, maintenance/operation, and maximum usage of the cultural landscape are designed and implemented.
Output 3 The local capacity for managing cultural landscapes and tourism is improved.
Output 4 The business in relation to cultural and natural tourism resources is accelerated.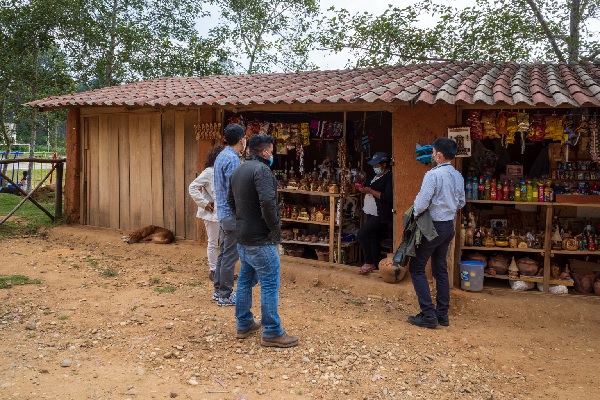 ---
Study on Tourism Industry Promotion in the Pacific Region (Client: JICA)
Study on Tourism Industry Promotion in the Central Asian countries (Client: JICA)
Master Plan Project for Regional Development and Tourism Promotion though the Utilization of World Heritage sites in Chui Region in the Kyrgyz Republic (Client: JICA)
Digital Transformation (DX) / Innovationn
Study on Digitalization of Public Services in African Countries (Client: JICA)
Study on the Digitalization of the National Identification System in the Republic of Senegal (Client: JICA)
The Project for Enhancing U-I-G-C Approach through Promotion of Open Innovation by Creating Enabling Environment at FRC-UGM in Indonesia (Client: JICA)
Finance, Trade and Investment Promotion
Study to Promote Private Sector Investment in Mauritius (Client: JICA )
Mauritius is an island nation with a population of about 1.3 million, located in the West Indian Ocean off the coast of Madagascar. The country's monoculture economy, dependent on sugar cane plantations that had continued since the colonial era, lasted until the 1970s. However, with the development of export-oriented industries, especially the textile industry, and tourism, the country achieved solid economic development in the 1980s and 1990s and broke free from the monoculture economy. In the 2000s, the country aggressively pursued economic policies to promote industrial diversification, including international financial services, ICT and innovation, and concluded investment agreements mainly with African countries, aiming to become an investment base and gateway to Africa.
In the Doing Business rankings published by the World Bank, Mauritius is regularly ranked among the top countries in Africa, and in the most recent rankings for FY2020, it was ranked first in the region and 13th among 190 countries worldwide (Japan was ranked 29th). On the other hand, the country's status as a base for business expansion in Africa, backed by its excellent business environment, abundant business human resources, and safe environment, is not necessarily fully recognized by Japanese companies, and the number of Japanese companies operating in Africa is limited.
As described above, although the Mauritius has ample potential to become a base for Japanese companies to expand into Africa, but information on what specific attractions the country has and which industries are particularly promising is not always well organized. By collecting, confirming, and organizing this information and making recommendations, this study promoted the steady expansion of Japan's private sector into Mauritius and other African countries using Mauritius as a base.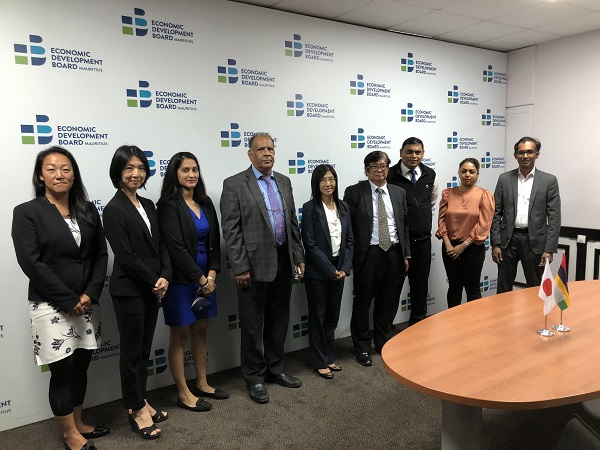 ---
Study on SME Finance in Central Asia (Kyrgyz, Tajikistan) (Client: JICA)
Study on Improvement of Investment Environment and Entrepreneurship Support in the Republic of Senegal (Client: JICA)
Industrial Development / Human Resource Development
Study on ICT Industry Development Through Business Matching with Japanese ICT Companies in Pakistan (Client: JICA)
Study on the Automotive Industry Development in Pakistan (Client: JICA)
Study on the Employment and Start-up Environment Surrounding Youth in Iraq (Client: JICA)
Environment / Green Growth
Project for Green Growth Promotion in Halong Bay Area, Quang Ninh Province, in the Socialist Republic of Vietnam (Client: JICA)