IDCJ was founded in 1971 by the late Saburo Okita as Japan's first think tank specializing in the field of development and cooperation. From its inception, it has pursued its vanguard agenda of training, research and consulting activities. IDCJ continues to lead the way in Japan's international cooperation fields.
Established : February 15, 1971
Fund :1,369,756,632 yen(as of March 31, 2014)
Administrative Agency : The Cabinet Office




The issues for development and international cooperation are ever diversifying. IDCJ actively deals with various issues utilizing its experience and know-how accumulated over many years. The studies conducted by IDCJ are wide-ranged, including various types of evaluation studies, implementation and analyses of pilot projects in the education and rural development sectors, country or region-specific studies for the aid programs, studies to assist the formulation of development plans of developing countries, and studies to identify the high priority projects.

In order to pursue their accountability, central and local government offices, universities, schools and NGOs have more focused on the evaluation of their performance, achievements and impact. IDCJ has set up the Evaluation Department and provided various types of services related to the evaluation; including consulting, study and research, training etc. in foreign countries as well as in Japan.

In recognition of the importance of human resource development in the scope of international cooperation, IDCJ offers practical training programs on various themes, such as Policy-making, Evaluation, Project Management, etc. These training programs are designed mainly for policy planners and administrative staff from developing countries, as well as for Japanese aid-related personnel.

The issue of development and international cooperation has come to receive close attention not only by social groups and individuals interested in the issue, but also by private enterprises that interpret its importance through active social contributions. Likewise, the role of IDCJ does not simply end by implementing various projects within developing countries. IDCJ, with its rich knowledge and experience in the field of international cooperation, also seeks ways to help promote corporate social responsibility activities of related issue, by serving as an advisory bridge among establishments of academic circles to private entities, groups and people engaging in various fields of international cooperation both domestically and internationally.

IDCJ has pursued a series of in-house research on the theory of international development and also on the forefront themes for international aid activities. The research results are made public through publications and IDCJ's website.

IDCJ has developed an extensive range of partnership through the hosting of international symposia and seminars, invitations to foreign experts on development issues, participation in international conferences, dispatch of IDCJ researchers to governments of developing countries and networking with development-related organizations abroad.



IDCJ always takes an interdisciplinary / integrated approach to development issues.

IDCJ analyzes reality through the perspective of development theories and, at the same time, tries to enrich theories with insights gained through development practice.

IDCJ remains neutral from any interest, government or private.


President
: Masaoki Takeuchi
Staff
: 10 (as of April 1, 2018)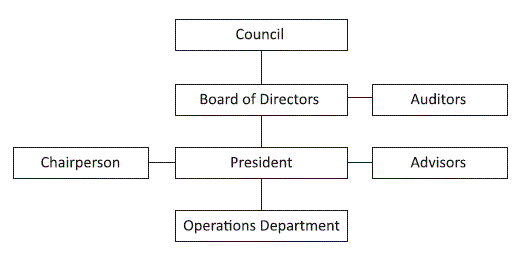 Shinagawa Crystal Square 12th Floor
1-6-41 Konan, Minato-ku,
Tokyo 108-0075, Japan
Phone: +81-3-6718-5931
Fax: +81-3-6718-1651

---

---